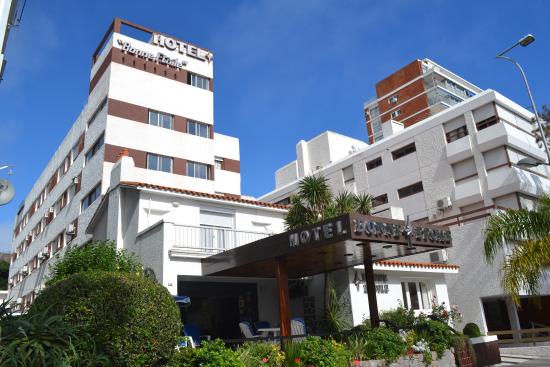 Bonne Etoile Hotel

In the heart of Punta del Este, 100 meters from Gorlero, its main avenue and shopping center, you will find a hotel with the most outstanding personalized attention, attended by its owners.
With a wide reception, hall, garden terrace and cafeteria; designed to enjoy a pleasant stay in a family atmosphere.
Its 56 rooms, all of them exterior, offer you different options so that you can enjoy the scenery.
The services offered by the Hotel are:
Air conditioning, ceiling fan, heating, minibar, television in the room, cable television system, telephone in the room, security box, elevator, continental breakfast, room Service 24 hours, coffe shop, garden, games room, beach Service, garage, access for disabled people.
Request your quotation/ Solicite su cotización
Payment methods / Medios de pago

Productos Relacionados / Related products