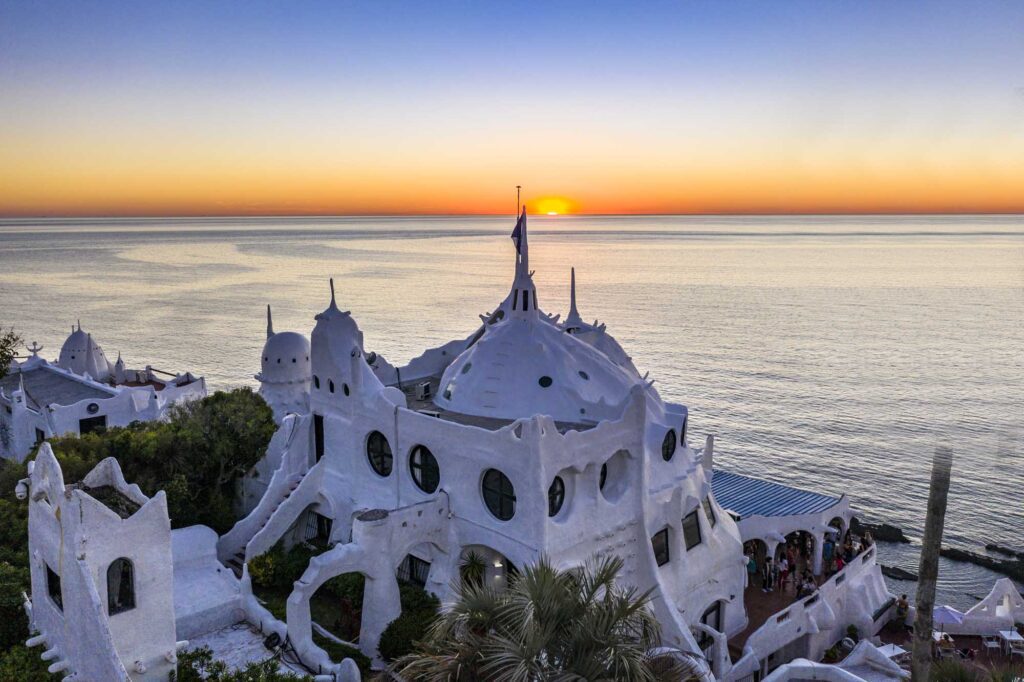 Casa Pueblo Club Hotel
Visit this prestigious refuge throughout the year. At Casa Pueblo Hotel you will be seduced by a huge ocean with unforgettable sunsets. The Casa Pueblo Club Hotel is currently a tourist emblem of Punta del Este and one of the most representative resorts in all of Uruguay.
Casa Pueblo was created by the famous Uruguayan artist Carlos Paéz Vilaró, therefore inside the hotel you will be able to appreciate all his artistic work.
Casa Pueblo is located in Punta Ballena peninsula, 13 km away from the center of Punta del Este.
Casa Pueblo Club Hotel will receive you with a spectacular structure that has 72 apartments with private balconies, from which you can see the sea and the magnificent sunsets. At Casa Pueblo you can enjoy an unforgettable vacation. There are many options because none of the apartments resembles another and they have a capacity of up to 8 people.
Request your quotation/ Solicite su cotización
Payment methods / Medios de pago

Productos Relacionados / Related products