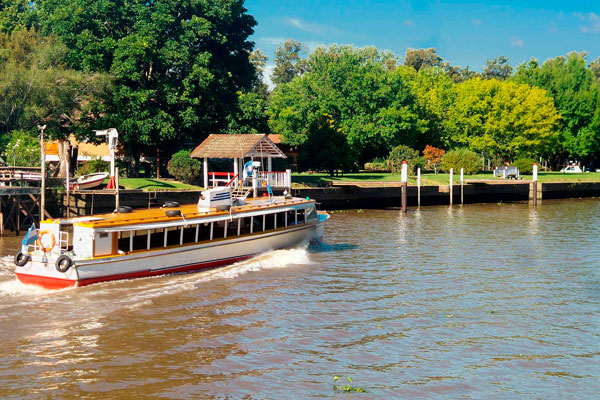 Delta Tour Tigre and San Isidro
Delta Tour Tigre and San Isidro
The northern suburb of Buenos Aires remains as one of the most attractive places to visit. We will pick you up in your hotel in order to visit the northern suburb of Buenos Aires. Our first stop will be at Tigre port, where we will embark on a catamaran ride to discover the impressive Delta of the Paraná: an exotic, subtropical forest formed by thousands of small islands that can only be reached by water. The leafy vegetation surrounding the islanders' houses make this area a completely unusual landscape. After a two-hour ride, you will take the Tren de la Costa, a modern passenger train that travels along Río de la Plata with an incredible view of the best areas of the northern suburbs. Afterwards, we will stop at San Isidro Station, a distinguished area that includes immense and well-preserved 18th century mansions alongside new and modern homes where the wealthiest families of the country reside. In San Isidro you will visit the main Square and the craft fair. Finally, you will return to Buenos Aires riding along the elegant Libertador Avenue that will enable you to view the Presidential House in Olivos.
We don't offer this excursion separated:
This is an optional excursion to be added in our complete tour packages; including airfare, hotel, tours and transfers.
Request your quotation/ Solicite su cotización
Payment methods / Medios de pago

Productos Relacionados / Related products