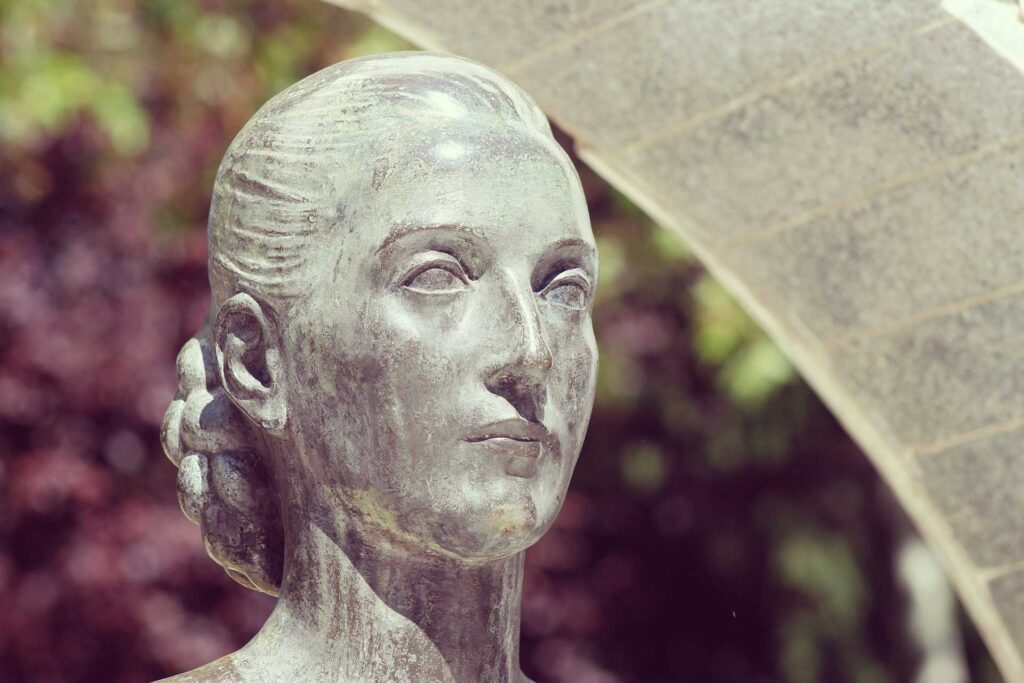 Eva Peron Tour, a woman who changed History
This exclusive tour is about the story and life of Evita, who is a symbol of the worldwide struggle of women against patriarchal oppression; in Argentina, nevertheless, her figure is rather controversial: loved by the working class and hated by the wealthier classes.
During this tour we will visit different places where her work was carried out: the CGT building (Labour General Confederation), De Mayo Avenue and Plaza de Mayo (May Square) where we'll admire the famous balcony from where, already married to Gral. Juan Domingo Perón, she delivered her most famous speeches, addressed to the Argentinian workers, the Labour Ministry, the Recoleta Cemetery -an enormous labyrinth of splendid funeral monuments- and a traditional stronghold of Argentine aristocracy, where we'll witness Evita's posthumous victory over the people who had unceasingly fought her when she was alive.
Our Lady of Pilar Church where Eva and Perón got married, the National Library building and we will also visit the Evita Museum: A place where our tour guides will make you feel, know and understand the life and work of one of the most important women of Argentina.
For those who want to know more, we expect to see you in this tour.  The price includes tickets to the Evita Museum.
We don't offer this excursion separated:
This is an optional excursion to be added in our complete tour packages; including airfare, hotel, tours and transfers.
Request your quotation/ Solicite su cotización
Payment methods / Medios de pago

Productos Relacionados / Related products