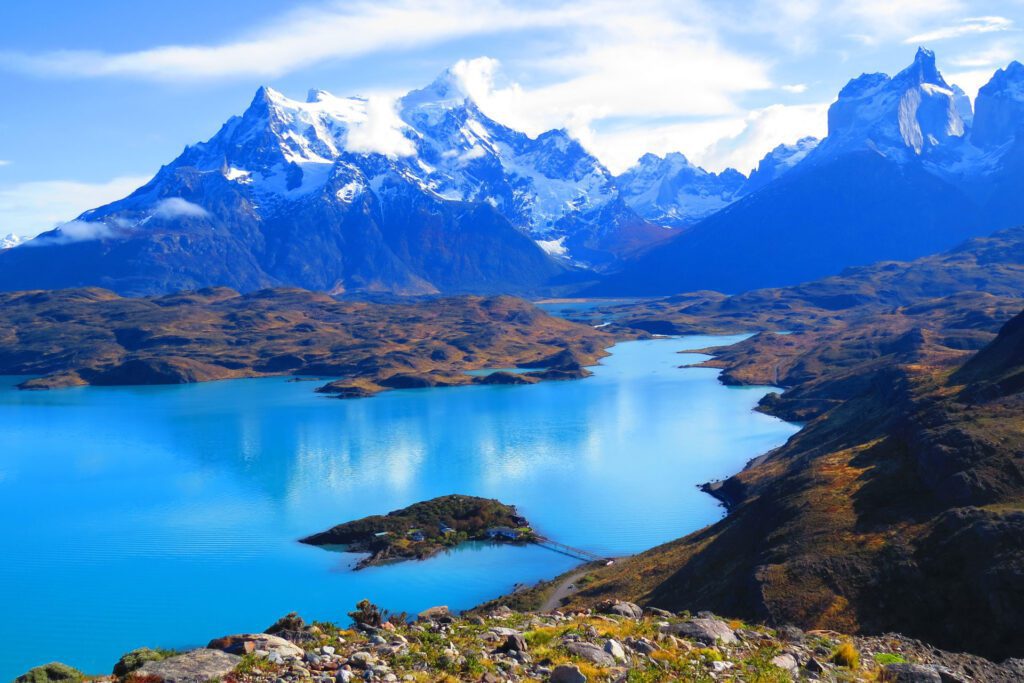 Full day tour to Torres del Paine
Full day tour to Torres del Paine
The trip from El Calafate to National Park Torres del Paine takes 3 hours and a half. Once in the park, you will be able to combine rides in vehicle and hikes, as there are many roads that go along the park and hundreds of hiking paths from one side to another. As we organize this excursion in small groups we can adapt the itinerary and hikes depending on the profile of the passengers, choosing the paths that fit better.
By default, the level of difficulty of the activities in our programs is low, having the chance to change it for a higher level is the group asks for it.
On board of the vehicles, you will go to strategic places from where we´ll start the hikes that will allow you to get to the viewpoints where you will have most beautiful sights of the park.
Around noon, we will offer you a picnic at the mountain. In the afternoon, wherever the day finds us, we'll offer you an afternoon snack and coffee.
Among the different places and viewpoints, you will be able to see: Sarmiento de Gamboa Lake viewpoint, Saltos del Rio Paine (walking down beside the river 30 minutes), Cerro Almirante Nieto / Cuernos del Paine – superior viewpoint, Laguna Amarga entrance: optional trekking by the Fauna's footpath to the Sarmiento entrance 1 hour and a half, Salto Grande viewpoint (Big Fall), viewpoint Nordenskjold Lake de los Cuernos del Paine 2 hs Trek, Pehoe Lake.
The places and viewpoints that will finally be included depend on the weather conditions, the physical condition of the group, available time, the development of the excursion is left to the discretion of the guide tour.
This full day tour to Torres del Paine can be taken in regular (group tour) from October to March or in private service all the year long.
We don´t offer this excursion separated.
This is an optional excursion to be added in our complete tour packages; including airfare, hotel, tours and transfers.
Request your quotation/ Solicite su cotización
Payment methods / Medios de pago

Productos Relacionados / Related products