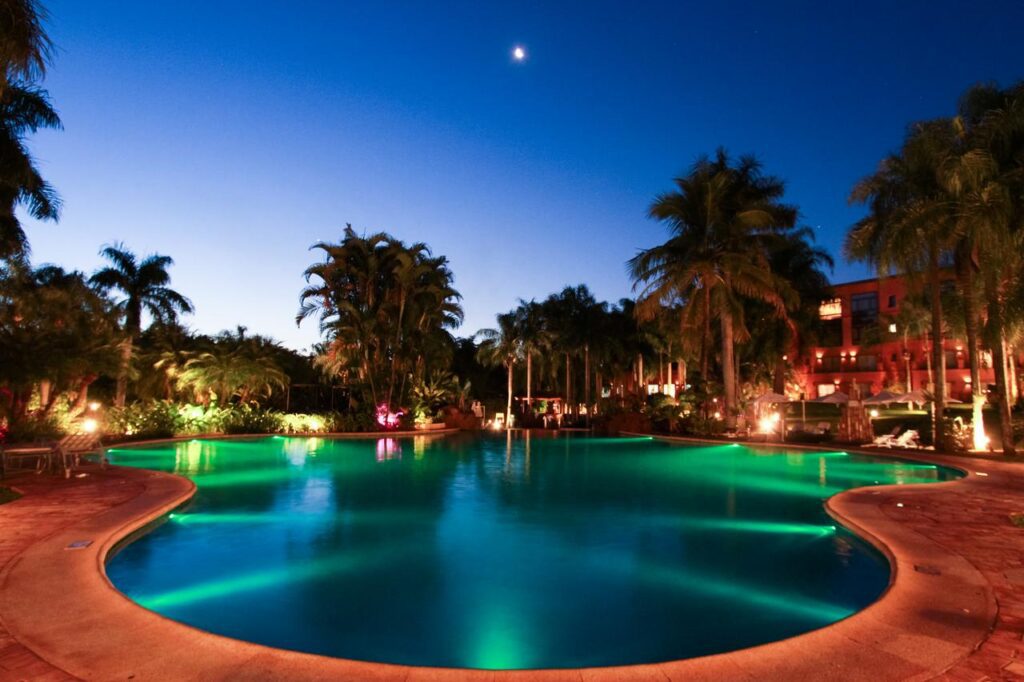 Iguazú Grand Hotel Resort & Casino
Iguazú Grand Hotel Resort & Casino
Invites you to have a totally different experience in the only Vacation Center in Iguazu that gathers elegance, pleasure and entertainment altogether. Its distinguished architectural style, exclusive decoration including authentic paintings of renowned artists.
It has three bars, two luxurious restaurants, international shows in Café Magic and one of the most important Casinos in Latin America which guarantee a really unforgettable stay.
Here everything is planned to server you as you deserve.
SERVICES
Iguazú Grand Hotel offers trilingual personnel, valet parking, permanent security service, luggage storage, business Center, health club, tennis club, swimming pools, playland, babysitter, internet access, room service, laundry and dry cleaning, shopping/ dutty free, library lounge, golf.
ROOMS
It has 87 Junior Suites – 8 Garden Suites – 7 Paradise Suites – 4 Master Suites – 1 Suite Panoramic – 1 Suite Presidential. Marbled Bathroom.
Request your quotation/ Solicite su cotización
Payment methods / Medios de pago

Productos Relacionados / Related products