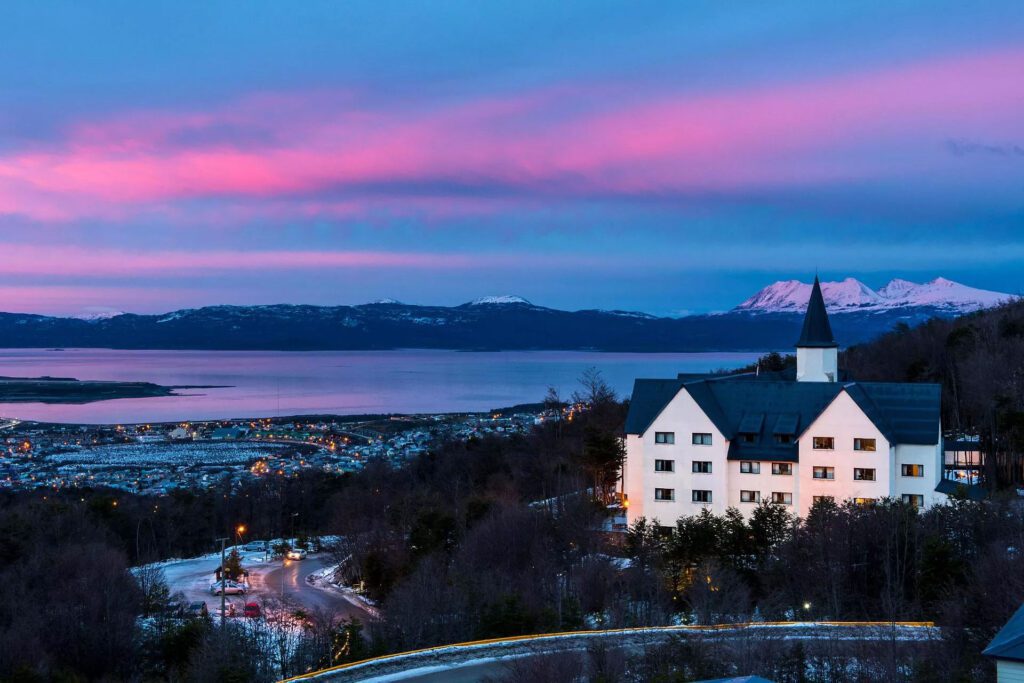 Las Hayas Ushuaia Resort
Las Hayas is a 5-star Hotel and it is located in a natural forest of beeches (hayas) of 5 hectares, below the glacier Le Martial. It is only 2 km away from Ushuaia downtown.
All the rooms are different but width a common style: refined and sober, all of them with external views and width some of its walls covered with 100% cotton Waverly fabrics matching with the décor of the rest of the room. These rooms have a hall, large bedroom, bathroom with tub and hand shower, WC, wall to wall marble vanitory and hairdryer.
The style is shown in its walls covered with coordinated wallpaper and fabrics, matching with the curtains, bedspreads and with the fabrics dressing the tables and chairs. Comfortable beds with sommiers and English country style furniture complete the room's decoration. The bathrooms are also very cozy.
Request your quotation/ Solicite su cotización
Payment methods / Medios de pago

Productos Relacionados / Related products