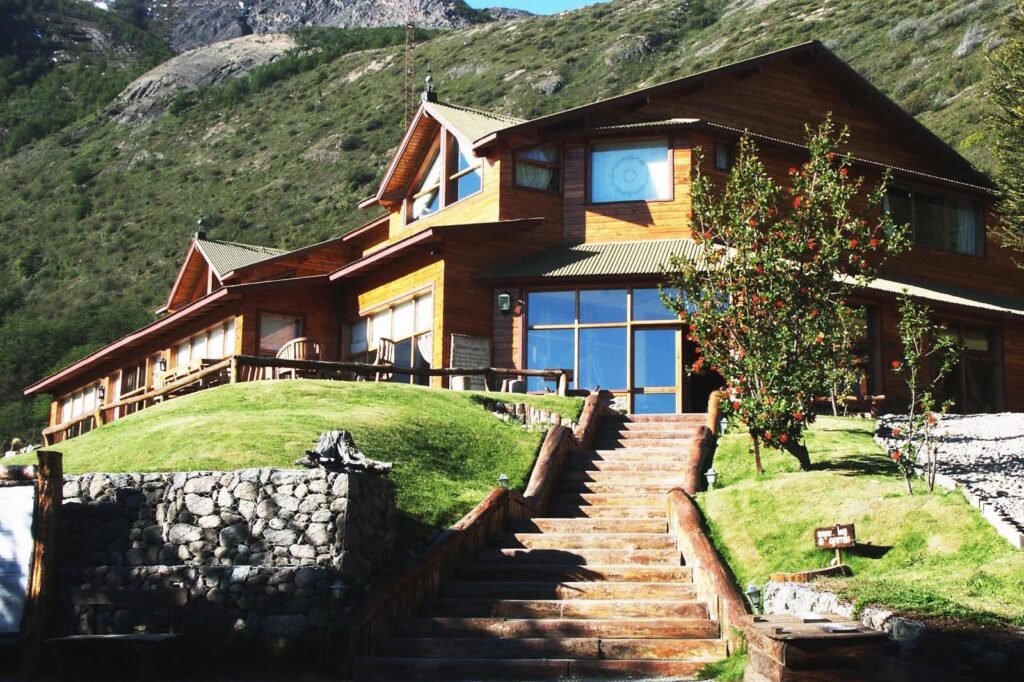 Los Notros El Calafate Hotel
Los Notros El Calafate Hotel
It is the only accommodation in El Calafate town looking out at the Perito Moreno glacier, girdled by a peerless landscape where only the sounds of nature can be heard.
In this exclusive hotel you will be a privileged witness of this Patagonian paradise, it shares with its guests the essence of its philosophy: enjoying nature in perfect harmony.
No matter where you may find yourself in this cozy lodge, the majesty of the glacier will always be within view thanks to the privileged location of Los Notros and its particularized architectural design. Los Notros only has got 32 guest rooms in order to maintain the intimacy and the silence that the landscape of El Calafate offers.
Each of our guest rooms has a distinctive decor: important colors in the walls, wooden ceilings, corduroy curtains and Mapuche rugs. Guests can appreciate the breathtaking views of the surroundings even while having a bath in their rooms.
The fantastic Perito Moreno glacier reigns over the waters of the Lago Argentino, rising an impressive 70 meters, spanning 5 km and spreading over an area of 257 km2. The lodge is perched on the Peninsula de Magallanes facing this unique natural sight, a landscape that exceeds your imagination.
Request your quotation/ Solicite su cotización
Payment methods / Medios de pago

Productos Relacionados / Related products