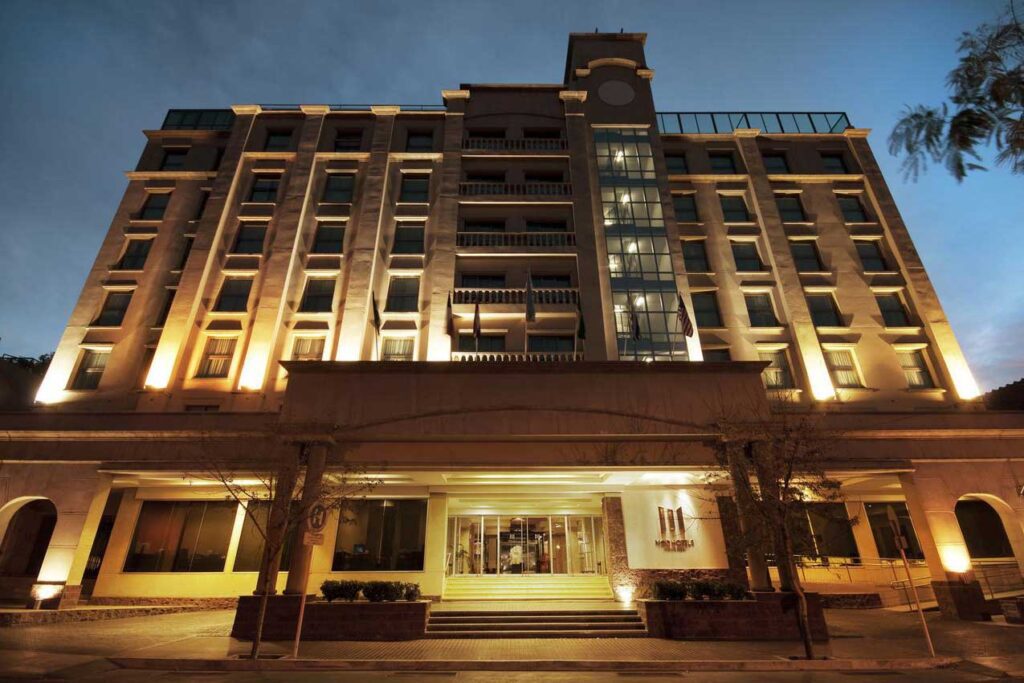 Mod Hotel Mendoza
The Mod Hotel was opened in March 2009, Mod has the highest standards of quality in facilities to meet the needs of both families and corporate guests with outstanding style and cozy and you will enjoy a comfortable and pleasant stay.
It is located right in the city of Mendoza, just 4 blocks from the main street of downtown Mendoza, a block from the pedestrian Mendoza, close to all tourist attractions and financial district and only twenty minutes from the airport of Mendoza is surrounded of important tourist spots, academic, commercial and banking Mendoza. They are spacious and carefully decorated and suitable for the realization of social and private events.
Mod Hotel features 84 spacious and bright rooms equipped with all the comfort and services demanded by our guests: safety box, air conditioning and heating, LCD 32 ', refrigerator, microwave, work desk and telephone. All decorated with original art works of renowned regional artists with a minimalist design. Internet Wi-Fi in rooms and public areas.
The Mod Hotels Mendoza Magma's restaurant and bar is very special because it is dominated by our expert chef, and results in a delicious variety of pastas, meats, pizzas and fish. Whatever your choice, be seduced by the taste and style of our stylish and modern restaurant combined with the excellent service, manage to realize our secret ingredient for an unforgettable experience. In the morning, a breakfast buffet with fresh croissants, jams and fruit.
The pool is located in the area outside the hotel, you can enjoy the warm sunshine all year round Mendoza. It has bar and special furniture. Private events are possible in the pool area. It offers its services for 8-20 hours.
Request your quotation/ Solicite su cotización
Payment methods / Medios de pago

Productos Relacionados / Related products