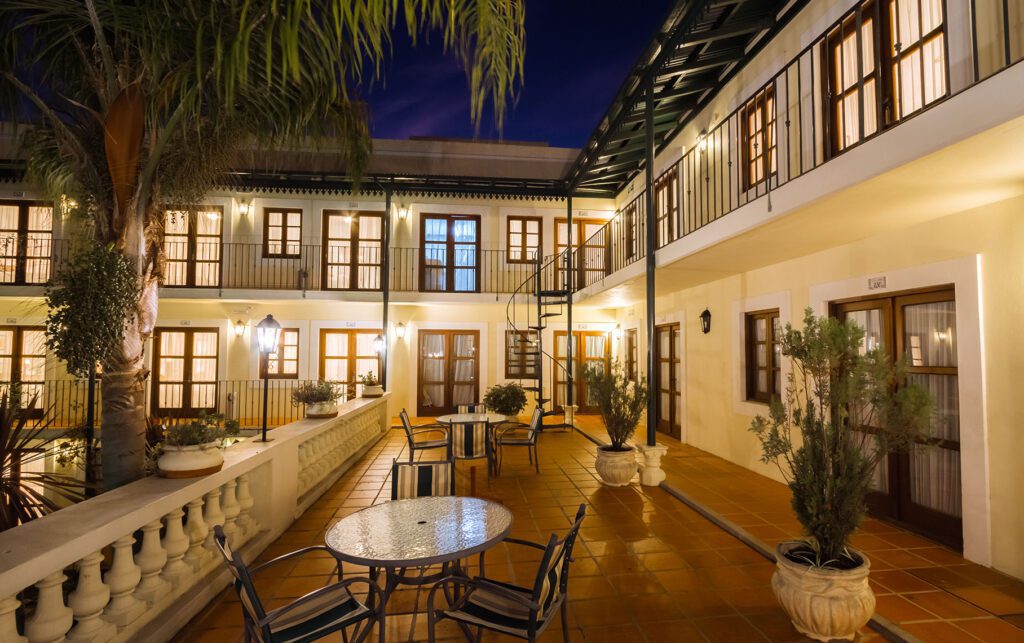 Posada Don Antonio

Posada Don Antonio is a new concept in hotels awaiting for you in Colonia. It is a unique place where you will be able to share with your couple or your family a warm, romantic and comfortable atmosphere.
It is located a few meters to the main street and at the beginning of the historical area which is a World Heritage.
HOTEL SERVICES:
Wi Fi in living room, Guided tours on Saturday, Swimming pool, TV and DVD, Library , Buffet breakfast , Breakfast in the room , Free Medical Assistance , Gardens
All the rooms are equipped with air conditioning, ceiling fan, TV and telephone.
Request your quotation/ Solicite su cotización
Payment methods / Medios de pago

Productos Relacionados / Related products