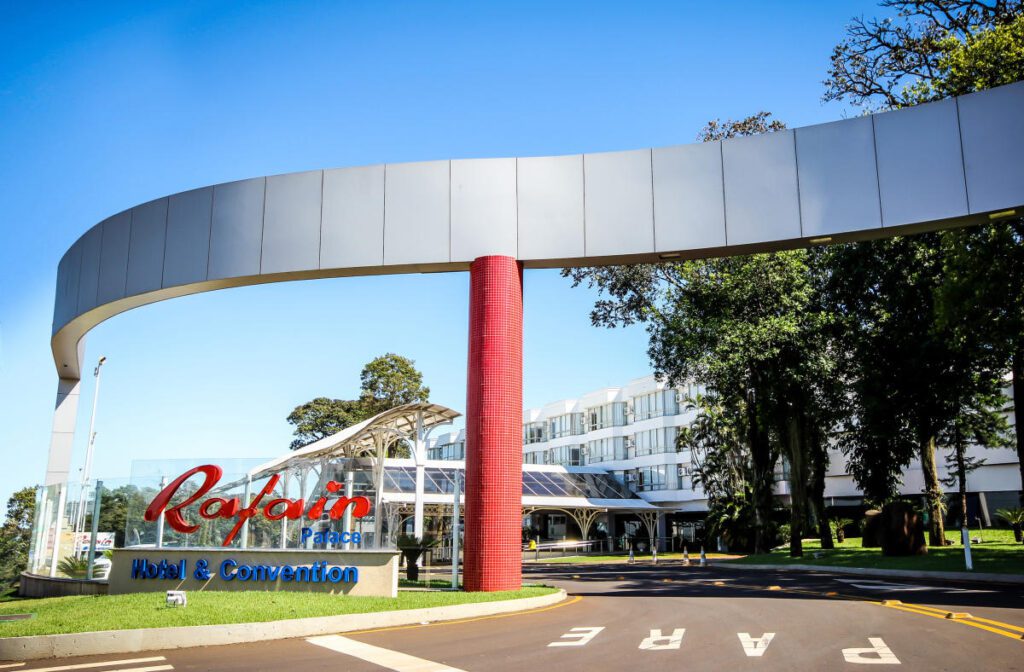 Rafain Palace Hotel and Convention Center
Rafain Palace Hotel & Convention Center
Assuring great level of guest service, convenience and value, the Rafain Palace Hotel Iguazu Falls is an ideal base for business and leisure travelers. This hotel is located in the Brazilian city of Foz do Iguazu and is just 6 kilometers away from Foz do Iguazu downtown.
All the rooms at this hotel are very well decorated and equipped with great amenities to make your stay pleasant and comfortable. Rafain Palace Hotel has got the onsite restaurant which serves international cuisine and the best recipes of the typical Brazilian dishes in an elegant ambience.
The Rafain Palace Hotel offers excellent meeting rooms for business travelers, which helps them to organize meetings, conferences and various other events. Also it offers recreational facilities such as the gym, a big swimming pool and sauna. All of them can be utilized to keep up your health routine.
Request your quotation/ Solicite su cotización
Payment methods / Medios de pago

Productos Relacionados / Related products