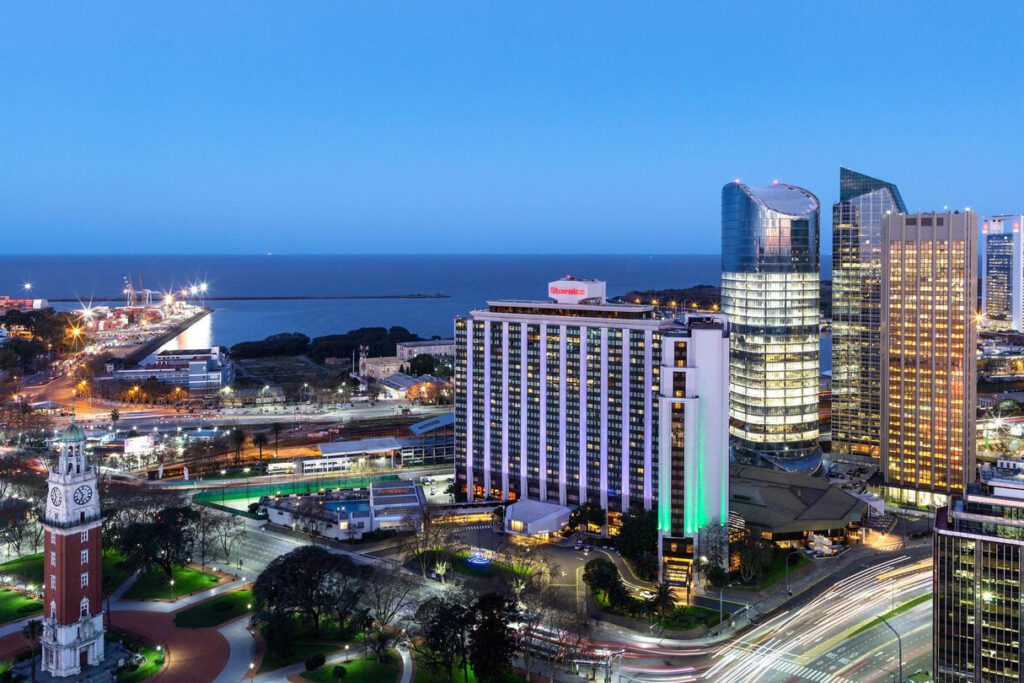 Sheraton Buenos Aires Hotel & Convention Center
Sheraton Buenos Aires Hotel & Convention Center
Located in the heart of Buenos Aires city, the Sheraton Buenos Aires Hotel & Convention Center is a landmark for international travelers offering amazing views of Buenos Aires city and the Río de la Plata. Towering above Plaza San Martin, the Sheraton Buenos Aires offers you the privilege of being very close to major attractions such as the Colon Theater, museums, cinemas and neighborhoods with an array of shops, cafes and restaurants offering fine cuisine and wines.
The extensive meeting facilities and services make work a pleasure for business travelers and convention attendees. Work out, reenergize or just relax meanwhile enjoying the largest spa located in Buenos Aires, 2 swimming pools and 2 tennis courts.
The 24-story hotel offers 742 tastefully decorated guest rooms and spacious suites well equipped for business travelers or tourists. Your comfort is assured with full support services, trained personnel, and excellent catering, all complemented by classic service and genuinely warm hospitality.
Request your quotation/ Solicite su cotización
Payment methods / Medios de pago

Productos Relacionados / Related products