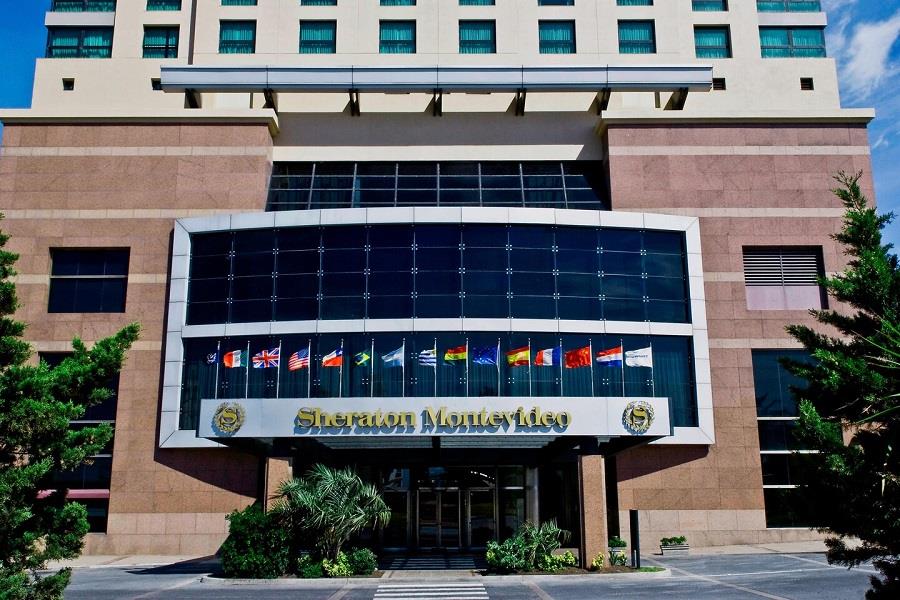 Sheraton Montevideo Hotel
Sheraton Montevideo Hotel
Have a great time at the Sheraton Montevideo Hotel. Located in the fashionable residential neighborhood of Punta Carretas and overlooking the calm Río de la Plata, Sheraton Hotel Montevideo is the best option for business and vacations.
Sheraton Montevideo is next to Punta Carretas Shopping Center, and only 2 blocks from the Golf Club.
At the Sheraton you will have panoramic views of the bay and the Montevideo city from the 207 big guest rooms. Inside the rooms you can stay connected to high speed internet access. You will get a spectacular night's sleep beneath the crisp sheets, warm blanket, and cozy duvet of the Sheraton sweet Sleeper (SM) Bed. Thoughtful services and comfortable furnishings will make your stay in Sheraton Montevideo even more relaxing.
Enjoy at the Neptune Pool & Fitness Center, with its very well-equipped gym, sauna, massage parlor, and beauty care services. Cool off with a dip in the indoor swimming pool. Or warm up in our two Jacuzzis or on the sundeck.
The ongoing commitment of Sheraton to excellence and dedication to a better performance makes sure the success of every detail long before you arrive. Sheraton provides the highest level of qualified personnel, taking care of every guest request in the most efficient way.
Request your quotation/ Solicite su cotización
Payment methods / Medios de pago

Productos Relacionados / Related products