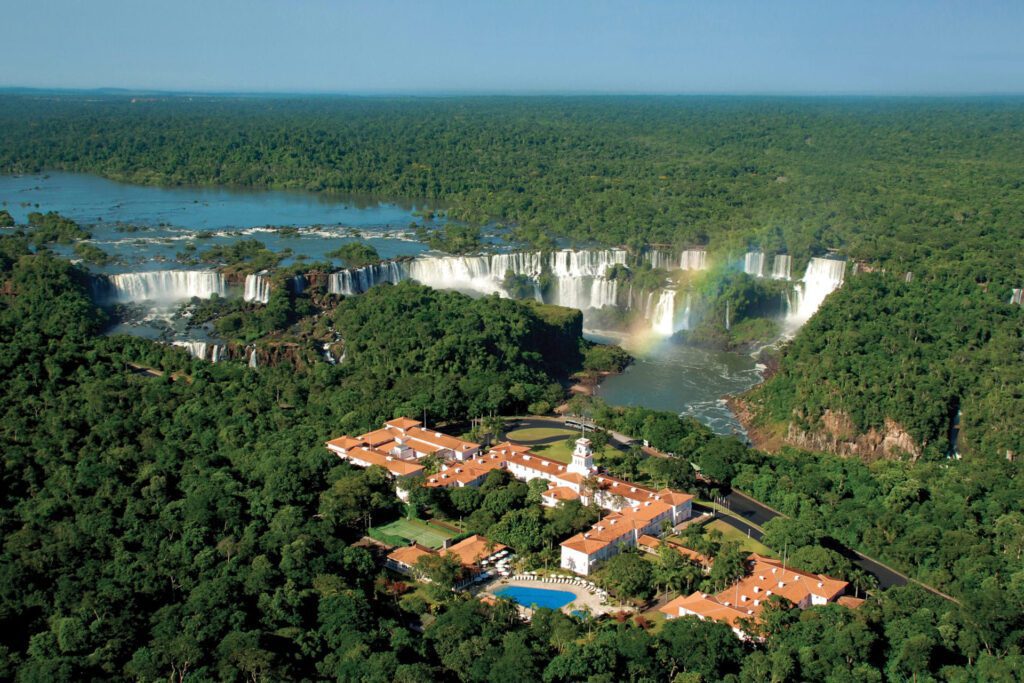 Das Cataratas Hotel
Das Cataratas Hotel is located in the centre of the Iguaçu National Park, surrounded by tropical nature alongside the famous Iguaçu Falls. This charming 195 bedroom colonial-style hotel, the only hotel inside the Brazilian National Park, is a unique spot for those wishing to experience the magnificent spectacle of the Iguaçu Falls.
Das Cataratas Hotel has extensive sporting facilities on the property which are available free of charge: tennis court – games room with snooker tables.
The Hotel has a beautiful swimming pool located at its heart. Has provided a new facility to the guests, especially to the active sports enthusiasts. A few minutes drive from the hotel, it is possible playing golf in Iguazú because the Iguazú Resort welcomes the guests in an area of 600.000 m², in a perfect combination between nature and this sport. The golf players can find an 9 and 18 hole fields, automatic and manual cars, exclusive golf trainers, and all the equipment for an ideal leisure. Transfers to the golf resort may be arranged at the front desk of Das Cataratas Hotel.
Productos Relacionados / Related products