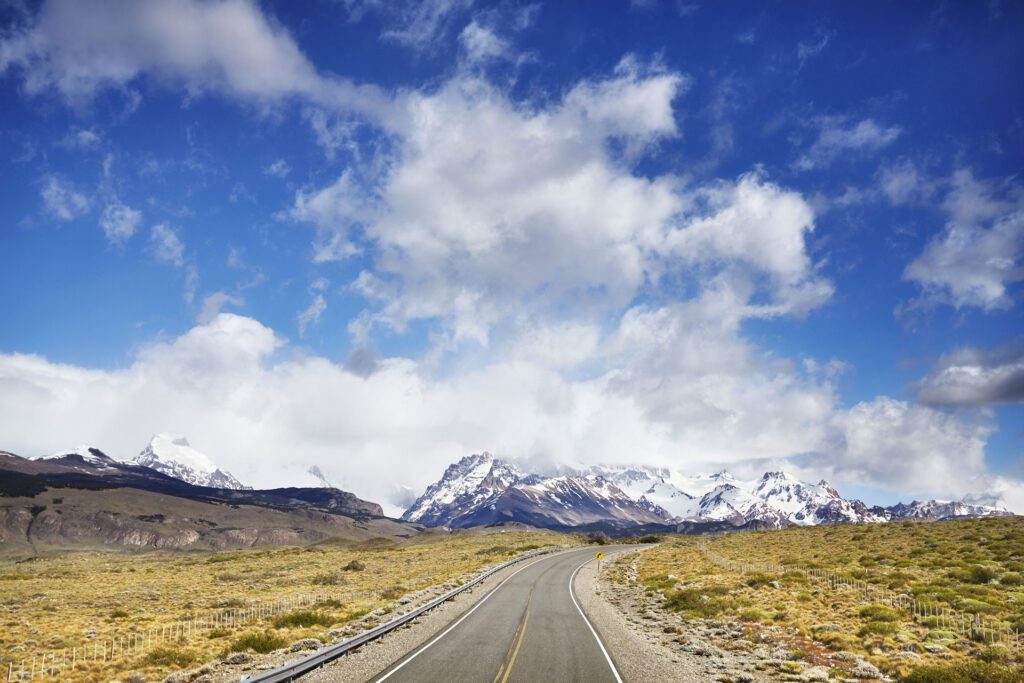 Full day tour to El Chalten
Full day tour to El Chalten
It is a full day excursion which begins from El Calafate town around 7 am. The tour goes through the mythical and very famous Route 40, skirting the Argentine Lake up to La Leona River. From this point the tour continues bordering the canyon for another hour, up to the De Ruta Hotel, where a coffee and welsh cake will be served.
Afterwards, the route skirts Lake Viedma, the whole Andes Chain already as the background, Cerro Fitz Roy and Cerro Torre included, up to the mountain town El Chaltén.
The journey from El Calafate town to El Chalten town takes 3 hours in total, covering 220 Km.
This time includes some photographic stops, made before arriving to town, ascending to several panoramic viewpoints of the Andes and the Viedma glacier.
Once in El Chaltén there is a trekking option through the self-guided paths that lead you to Cerro Fitz Roy or Cerro Torre; likewise you can follow the guide up to Lake of the Desert. The latter constitutes a tour that combines short treks (an hour each one), with rides on 4×4 through the De Las Vueltas River Canyon (37 km one-way ride).
During this trip you will visit Salto del Chorrillo, Saltos del Río de las Vueltas, Huemul Lake and the glacier of the same name.
We don't offer this excursion separated.
Important:
This full day tour to El Chalten can be taken in regular (group tour) from October to March or in Private service all the year long.
This is an optional excursion to be added in our complete tour packages. Including airfare, hotel, tours and transfers.
Productos Relacionados / Related products