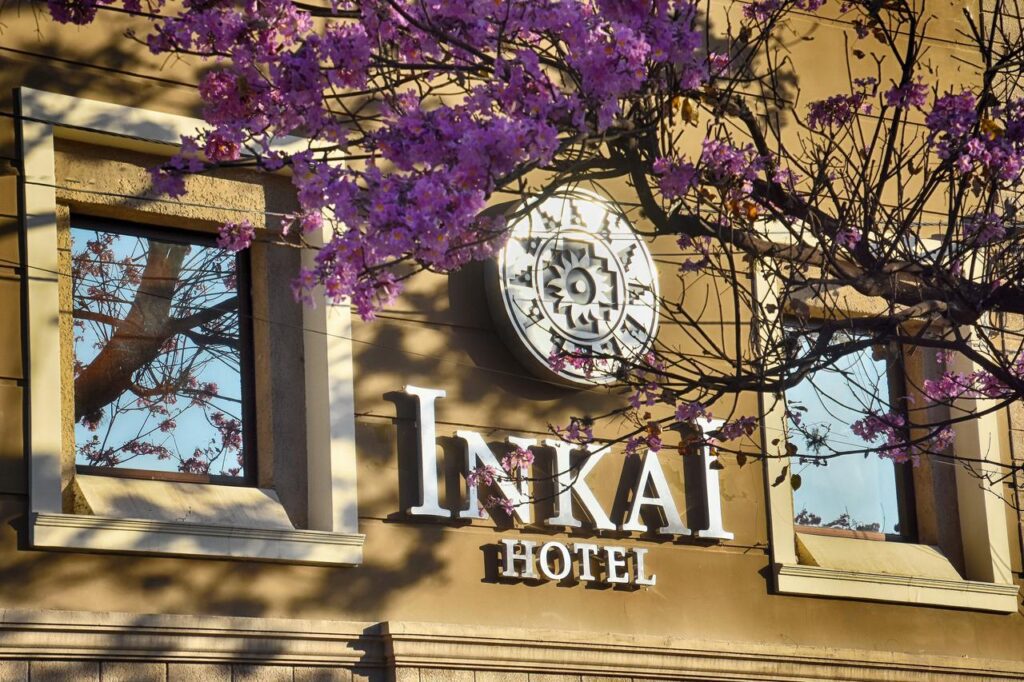 Inkai Hotel
ATN Travel Services Travel Agency offer you an exciting adventure in the Argentine province of Salta including the best excursions with accommodation in the  Inkai Hotel because it has an elegant infrastructure equipped with several amenities for your holiday in Salta. As soon as you get back for your excursions you will find at this hotel restaurant, bar, comfortable rooms and friendly service that will make you feel like in family. Take advantage of the laundry service, massage, business center and terrace to enjoy the sunny days of summer. The hotel offers safety guard the 24hs, as well as safes and magnetic locks. Enjoy your time off and relax in the hotel's terrace or revel in the local flavors of Salta in the restaurant.
Inkai Hotel is located in the center of Salta. A block away from the train to the Clouds station. The 9 de Julio square is located about 8 blocks. It is the meeting point to start all the excursions you take in Salta but anyway booking our tours our tour guide will meet you at the lobby of Inkai Hotel.
The hotel amenities are:
Wi-Fi, jacuzzi, restaurant, lounges, business center. 24h security, laundry and spa. The Services available in rooms are: key card, TV, phone, minibar.
Request your quotation/ Solicite su cotización
Payment methods / Medios de pago

Productos Relacionados / Related products