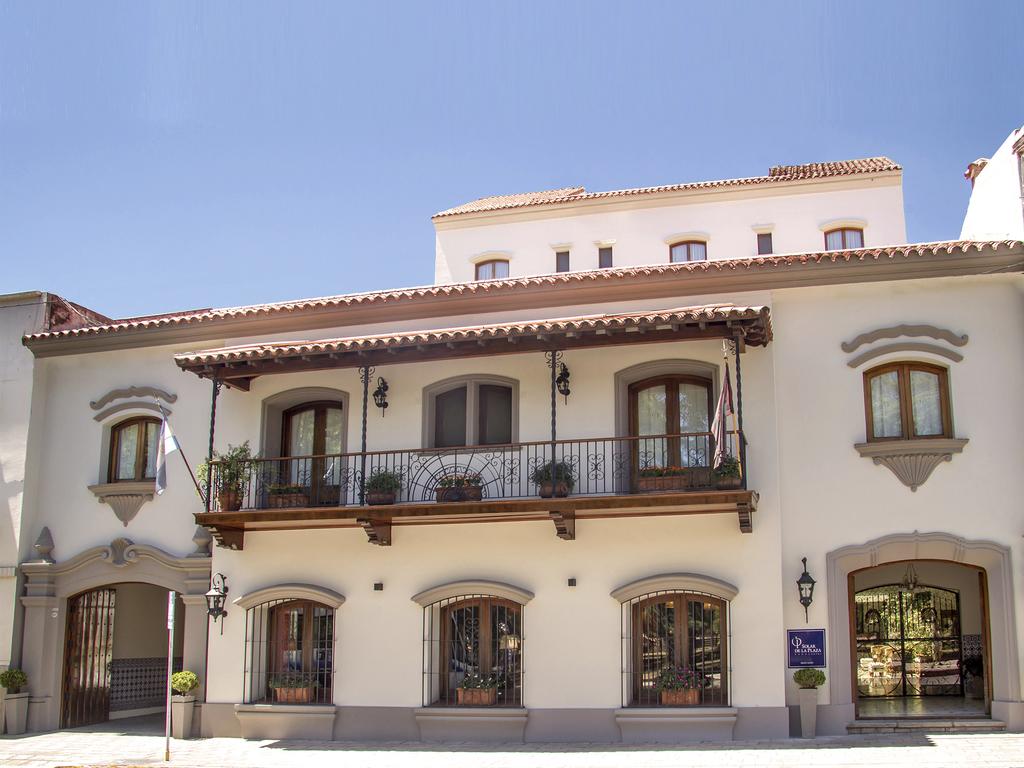 Solar de la Plaza Hotel
This amazing hotel is located in a historic mansion built in 1950 in neo-colonial Spanish, which combines elegance, tradition and comfort. It offers exceptional service and accommodations in a prime location just 4 blocks away from the main square and commercial banking center of the historic city of Salta.
There are not many old houses in Salta like this one that have made. It through the years without losing its original features, tile roofs, high windows, flowered courtyards and interior gardens mixed with the neatness of the actual.
Salta is surrounded by green valleys and a deep blue sky, a historical province full of different landscapes and destinations from our Valleys Calchaquíes and the del Toro, de las Conchas, de Las Flechas and San Lorenzo gores. Enjoy all these circuits booking a tour package with ATN Travel Services and staying in the exclusive Solar de la Plaza Hotel, with excellent service and permanent disposal of the guests.
This hotel offers the following services: Restaurant "La Terraza" overlooking the inner garden, offers a varied menu with a selection of international dishes and the best of Andean food.
Living Rooms: The hotel has two rooms for corporate or social gatherings for up to 10 and 60 people depending on the type of event.
Lobby Lounge Bar: Enjoy a delicious tea, or a drink before lunch or dinner.
Business Center: Equipped with everything needed to make you feel like in your own office.
Health Club: Located on the roof of the hotel, a gym, sauna, swimming pool and solarium with a beautiful view of the hills.
Request your quotation/ Solicite su cotización
Payment methods / Medios de pago

Productos Relacionados / Related products