ATN Travel Services Customer Reviews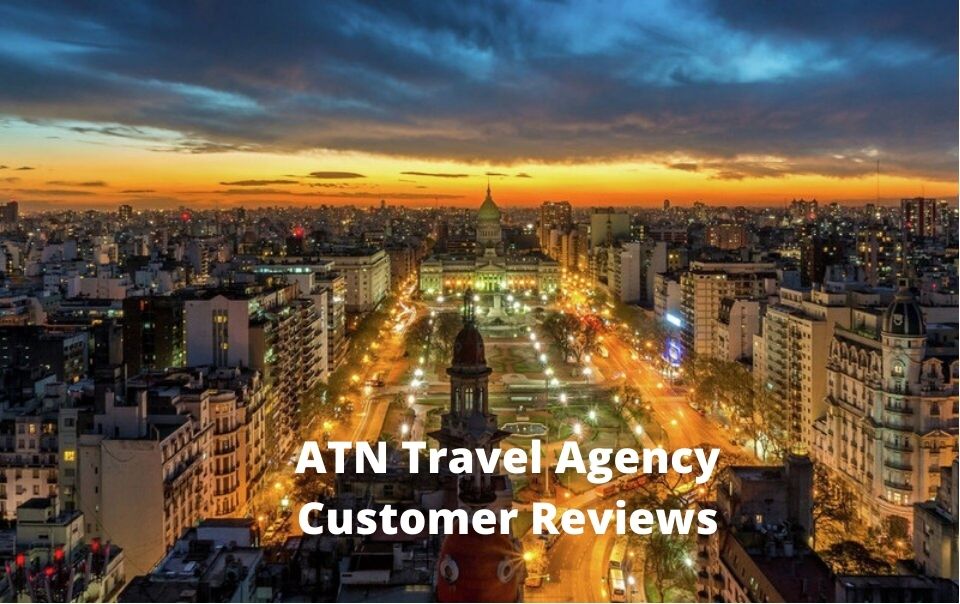 ---
Hello Griselda,
I wish to thank you for organising such a wonderful trip for us in Argentina.
Everything was enjoyable and all ran smoothly, all activities and accommodations were great. A fantastic holiday!!
Linda and Ron H (From Australia) – April 2023 (Tour to The best of Argentina from North to South with Ushuaia)
---
My review of the 2 days tour to Iguazu:
"Definitely I have to say it was amazing!". The hotel, the tours to the Argentinian and Brazilian sides were spectacular. I wouldn't change anything. Thanks for your excellent service."
Alicia G (From USA) – April 2023 (Tour to Iguazu Falls)
---
Dear Griselda,
We have recently returned from our holiday in South America and we had a wonderful time.
We would like to thank you personally for the lovely package you arranged for us to El Calafate. The transfers, hotel and guides you organised were all excellent. We loved our trip to El Calafate and our visit to Perito Moreno Glacier.
Thank you for a lovely trip.
Regards,
Julie and Gary (From Australia) – March 2023 (Tour to El Calafate)
---
Dear Griselda,
We arrived back in Seattle last week. Our visit to Argentina (Iguazu Falls and Colonia, Uruguay) was fabulous, thanks to your excellent guidance and organization of our time.
You planned our activities very well—we never felt rushed or bored–yet we got to do everything we wanted to do. And you left time for us to visit all the museums and wander around the markets in Recoleta and SanTelmo on our own. Our favorite activity was the GAUCHO PARTY which, I have to say, we were a little leary of (fearing it would be too "touristy") BUT it was fabulous and fun–a nice relaxing day out of the city. We loved both of the Tango/Dinner shows (Señor Tango we liked best).
The Dazzler Maupú Hotel was a great location from which to participate in all the activities you planned for us as well as being close to the Teatro Colon and other Buenos Aires monuments to which we could easily walk. The folks at this hotel were so very nice and helpful—gladly allowed us to park our luggage there for the day after our cruise and before our long flight home.
All in all, we are so grateful for your fast responses and your wonderful assistance that enabled our visit to Argentina to be FANTASTIC.
THANK YOU SO MUCH for all your hard work to make this one of the best trips we've ever taken (and we've traveled in more than 100 countries on all continents).
We're recommending you to all our traveling friends!
By Carolyn and Dean (From USA) – March 2023 (Tour to Iguazu Falls and Buenos Aires)
---
Thank you for planning such a great trip. We enjoyed it all so much.
By Laura L (From USA) – March 2023 (Tour to Iguazu Falls)
---
Brilliant experience! Everything was organized really well and I recommend this company with all my heart. Iguazu Falls is a must for any traveller to south America. Thank you for a wonderful trip!
By Devorah Dafna h (From UK) – March 2023 (Tour to Iguazu Falls)
---
ATN travel, Griselda did a terrific job. Well, chosen guides and accommodation. She was responsive at every turn. I highly recommend Griselda and ATN.
By Gale H (From USA) – March 2023 (Tour to Buenos Aires and Iguazu Falls)
---
We are well and thoroughly enjoyed our visit to Iguazu Falls.
I do want to thank you and ATN Travel Services for all the arrangements you made for us.
Also, please thank the team in Iguazu for their excellent service.
Every step involved in our flights and excursions went very smoothly. We had no worries at all. It was a fantastic trip.
Thank you very much,
Lorna and Bob H (From Canada) – February 2023 (Tour to Iguazu Falls)
---
We had a really great time on the trip! Griselda at ATN was great to work with – very responsive and helpful in answering all of my questions. There is a lot of flying involved but it was wonderful to see both Iguazu Falls and the Glaciers in Patagonia.
By Katharine S (From USA) – February 2023 (The best of Argentina. From North to South)
---
I booked Iguazú Falls & El Calafate two trips plus all the hotels & private transports in Buenos Aires. ATN working very smooth and is well organized. Special thanks to their Travel Director Griselda Capo, I made many change on my plan. The Aerolineas Argentina also re-schedule all the flights, Griselda look like working 24/7 and reply to all of my concerns right on time and modify to fit for my directions. ATN is a great & trustable Travel Agent in South America. Sure will book through ATN again when travel again in South America. Highly recommend.
By John MBY (From Canada)- February 2023 (Tour to Iguazu Falls, El Calafate and Buenos Aires)
---
This was an exceptional trip. Iguazu falls were magnificent, The trips out of Salta showed us incredible scenery and interesting towns. The guides were professional and had good English. The hotels were also top notch. It was all very enjoyable.
By Grant R (From Canada) – February 2023 (Tour to Iguazu falls and Salta)
---
Hi good morning
Wow what can I say you guys are amazing
Thank you so much. We booked all this from England. From the first contact to when we left. We couldn't have been more happy.
You have truly made this trip
A trip of a life time from the first contact until now.
We will definitely recommend you to all our friends.
We would love to come back and will always get in contact with you
Once again thank you and the team
Sue R (From UK) – February 2023 (Tour to Iguazu falls)
---
See More Reviews about ATN Travel Services