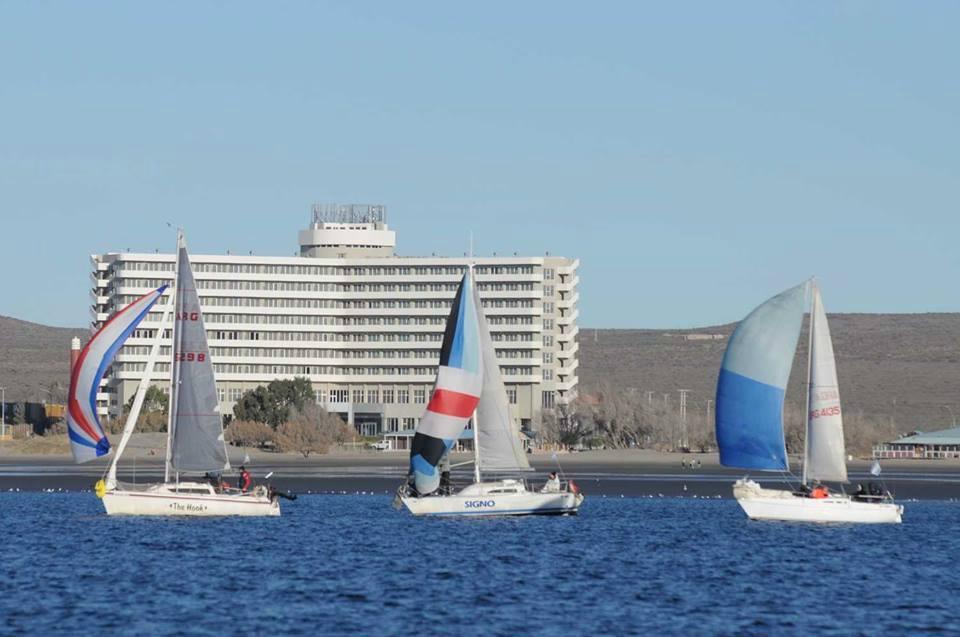 Rayentray Puerto Madryn Hotel and Casino
Rayentray Puerto Madryn Hotel & Casino
Rayentray Hotel & Casino is located in a prime location on the New Gulf Coast beachfront Puerto Madryn, Peninsula Valdés County northeast of the province of Chubut Patagonia Argentina. Just 9 km from El Tehuelche airport and 15 minutes drive from the center of the city of Puerto Madryn.
The Rayentray Puerto Madryn is located on the beach, ensuring panoramic views from all angles.
The hotel has a casino and guests can sample dishes prepared by the chef at the panoramic restaurant.
The hotel is decorated with 5-stars in brown and elegant upholstery.
It has 180 rooms on 7 floors. All of them are unique and modern design they possess private balcony with sea views to enjoy the panorama of the coast. All are equipped with 32 ¨ LCD TV, DVD, telephone IDD / NDD telephone, safe, energy control system door locks and card reader.
In the hotel you may enjoy our Restaurant Aguada up to 450 people on the ground floor and large windows to let him enjoy a pleasant evening accompanied by the unique sound of the sea. Exquisite selection of regional dishes and international specialties from the chef.
The restaurant serves a full buffet breakfast with croissants, homemade cakes and sweets in the region.
There is also a coffee with an atmosphere of literary style "Bar Literario Huellas" where through reading can make a trip to the history, culture, and learn more about our flora and fauna, with the possibility of taking a rich coffee, tea or a drink.
The confectionery is spacious and decorated in turn stripped but warm neutral colors merging with the external landscape with a capacity for 250 people. Here you can taste a variety of teas and delicacies from our pastry artisan.
By Casino Baccarat also works with top quality equipment within the hotel, along with a covered carport for up to 50 vehicles.
Premises has regional sales, Crafts, Gifts & Boutique.
The hotel offers guest assistance 24 hours a day.
Productos Relacionados / Related products