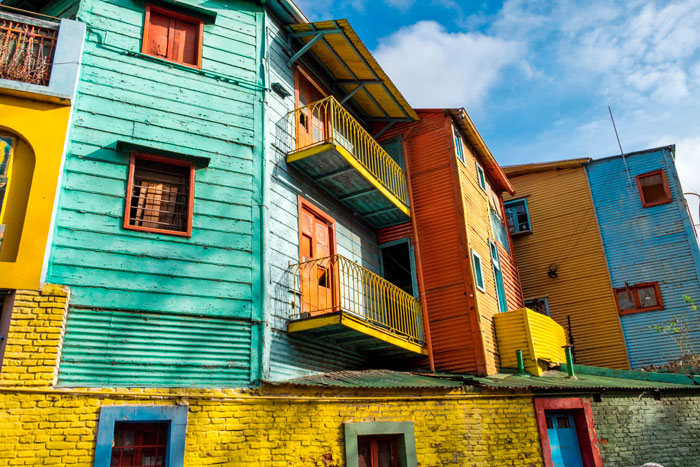 Special Offer in Buenos Aires
Special Offer in Buenos Aires
ATN Travel Services offers you: City Tour in Buenos Aires, a Dinner and Tango Show in Madero Tango, Delta Tour and Gaucho's Party Estancia Tour. It is too good to miss!
Description of each tour:
City tour:
The city tour in Buenos Aires will allow you to get to know a city with strong cultural contrasts, which come out in the varied architecture present in historical buildings, monuments, museums, theatres and open areas. During your sightseeing experience in Buenos Aires you will see many neighbourhoods: the lively and frenzied downtown area, the "aristocratic" northern neighbourhoods and the working class southern districts. Getting to know the entire city may be impossible, but we offer a well-planned City Tour in Buenos Aires with a 3-hours duration that will be enough to taste its essence.
Dinner and Tango Show at Madero Tango:
This awesome show takes place in a modern and innovative space located in the romantic neighbourhood of Puerto Madero. You will enjoy having dinner with the most delicious dishes of the international cuisine, as well as typical Argentine plates, and an exclusive selection of wines. The show, with its incomparable technical display and an artistic proposal at the international level, weaves the audience into a mystic tango atmosphere. The sensuality underlying all choreographic patterns combines in a vivid tribute to tango. The orchestra mingles both dancers and voices, thus reaffirming unparalleled interpretative standards well worth of clap standing ovation.
Gaucho's Party Estancia Tour:
Enjoy the rural life in Argentina and the "Gaucho" traditions visiting a typical "Estancia" (Ranch) with this full day tour. Upon arrival, you will be greeted by the ranch owners and their family to experience the warm hospitality of the Argentinean "gauchos". They will serve you empanadas, asado (barbecue), excellent Argentinean wines and folkloric songs and dances.
In the afternoon you will witness different skills that show the dominance the gauchos have on their horses. You will also have lot of activities to choose from on the ranch, for instance: horseback riding, walks, bird watching, exploring the place at your leisure or just spending the day relaxing. During the summer you can enjoy the swimming pool as well. Before heading back to Buenos Aires, you will be offered a typical countryside tea called "Mate." A visit to a ranch (estancia) in Argentina is a tour for learning and enjoying yourself; it is a great approach to the well-known and picturesque Argentinean countryside and its culture.
Delta Tour (Tigre and San Isidro):
We will pick you up in your hotel in order to visit the northern suburb of Buenos Aires. Our first stop will be at Tigre port, where we will embark on a catamaran ride to discover the impressive Delta of the Paraná: an exotic, subtropical forest formed by thousands of small islands that can only be reached by water. The leafy vegetation surrounding the islanders' houses make this area a completely unusual landscape. After a two-hour ride, you will take the Tren de la Costa, a modern passenger train that travels along Río de la Plata with an incredible view of the best areas of the northern suburbs. Afterwards, we will stop  at San Isidro Station, a distinguished area that includes immense and well-preserved 18th century mansions alongside new and modern homes where the wealthiest families of the country reside. In San Isidro you will visit the main Square and the craft fair. Finally, you will return to Buenos Aires riding along the elegant Libertador Avenue that will enable you to view the Presidential House in Olivos.
If you would like to book these tours you must complete the contact form including the full names of all passengers, the dates you wish to take each tour and hotel where you will be staying so that we can pick you up there. Have in mind that we only do the pickup for hotels which are located in downtown area or Recoleta neighbourhood. The drop-off for Delta, city tour and gaucho's party will be as close as possible of your hotel but it will not be in the lobby of the hotel due to traffic complications in Buenos Aires. The only service that includes drop-off in the hotel is the Tango Show. Once you send us this information we will make the bookings and when the 4 activities are confirmed we will send you an invoice that has to be paid with major credit cards online. Our Tour buses have limited capacity; we encourage people to book in advance in order to guarantee a seat.
The 4 tours can be taken in the following days and times:
City tour: Every day at 9 AM.
Delta Tour: Every day at 9 AM.
Gaucho's Party: Wednesday- Friday – Sunday at 9 AM.
Dinner and Tango Show: Every day at 8 PM.
Ask us about these recommended tours in Buenos Aires
Request your quotation/ Solicite su cotización
Payment methods / Medios de pago

Productos Relacionados / Related products